Saving your document as a PDF for MPB
Saving your document with Bleed & Crop Marks
When designing for print, we suggest using CMYK colors to help ensure your design is printer-friendly.
You can drag line guides from the rulers to help you better in alignment.
Avoid white gaps when printing to the edge of the paper or card:
Create or open an existing design.
From the menu above the editor, click File.
Select Show print bleed. A border of broken lines will appear close to the edges of your design. This margin is fixed and cannot be adjusted.
If you see white gaps around the design edges, resize or stretch your background to cover them. Stretch elements (that you don't mind being cut) around the edges as well.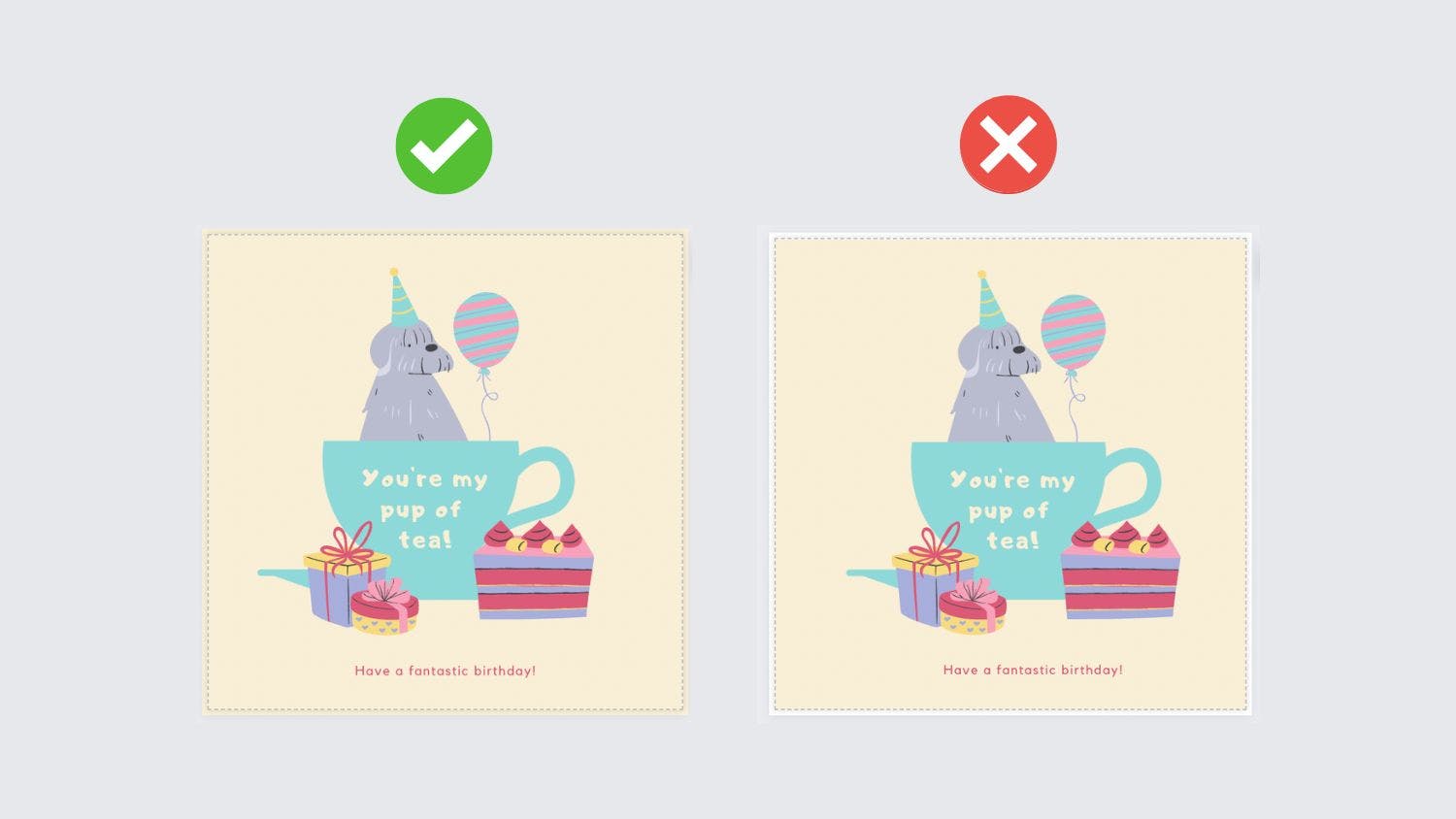 Add crop marks when downloading your design for printing to mark where to trim the paper:
Add bleed to your design (see the previous section).
On the editor menu bar, click  Share.
Click  Download.
On the file type dropdown, select  PDF Print.
Click Crop marks and bleed to tick the checkbox.
Click Download or Pay and download.
The size for crop marks is fixed and cannot be adjusted.